In a recent poll done by Digital Risk they asked millennials (those in the 18-34 year old range) who had recently purchased homes found that 36% of them had purchased their home with less than a 5% down payment. A stunning 36% also still believed that a 20% down payment was the only way to obtain a loan for a home.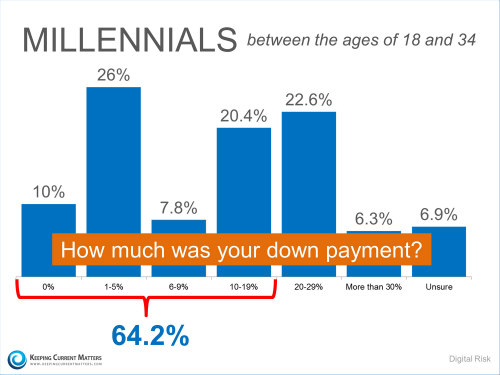 The Federal Reserve Bank of New York found that if the down payment required to purchase a home went from 20% to 5%, a renter's Willingness To Pay (WTP) increased by 40%.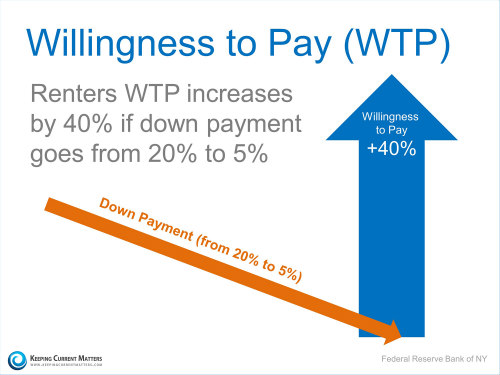 That's good news for Pueblo home buyers. There are programs available that offer down payment assistance as much as 3.5% of the purchase price, the required down payment of FHA backed loans . This could cover the closing costs of obtaining a loan on a home. So if your a renter that has been thinking about jumping into home ownership give me a call and I promise I'll help you along your path to home ownership.